OUR PASSION
Obela was formed from the simple but powerful idea of bringing the diversity of the world to life through an array of fresh, delicious and wholesome dips and spreads; taking flavours from around the world, and adapting them to local tastes. We think that's why our food tastes so great, and can inspire sharing and togetherness around the table - who can resist?
- Our story -
Our Business
Obela is a joint venture partnership between two of the leading global food and beverage companies, PepsiCo and Strauss Group. At Obela, we are passionate about making an array of fresh, healthy and wholesome dips and spreads and are constantly searching for exciting and authentic food experiences that can bring people together and excite the senses, using fresh flavours and both old and new methods.
We currently produce the Obela, Red Rock Deli and Copperpot dip brands and with these delicious dips available in snack size, bulk, spreading tubs and our show stopping Obela garnished entertaining range, there is truly an Obela product to suit every occasion! Our Sabra/Obela global headquarters are in White Plains, New York, and we have operating businesses in Central America, Western Europe, Australia and New Zealand. Our Australia & New Zealand business has approximately 100 passionate team members working across three sites - our operations and manufacturing site in Adelaide, and commercial offices in Sydney and Auckland.
Our History
Since our humble beginnings crafting great hommus in 1986 in New York , USA , Sabra / Obela has become a leader in the refrigerated dips and spreads category and producer of top-selling hommus products.
As a joint venture between Strauss Group and PepsiCo, Sabra / Obela has drawn on the expertise of these global game-changers to unlock success & expand our business across the globe via our Obela brand.
In Australia, Obela began in 2011 with the launch of the Red Rock Deli dip range. Through strong marketing and category leadership, this range grew to number 1 in the chunky dips market. In 2012 Obela acquired the Copperpot brand, and in 2013 we launched our Obela branded range, known for its delicious hommus and authentic dips, distinctive red rimmed packaging, and focus on innovation such as our (we think you'll agree) very table-worthy garnished hommus range, and snacking To Go products.
- our values -
Our values are at the centre of everything we do and underpin our culture, We use them to guide and anchor our everyday decisions

passion
We are enthusiastic about our company and energetic in everything we do
openness
Sincere & straightforward in our encounters - respectful of every human being.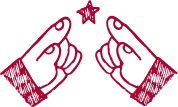 trust
We rely on and place confidence in one another, the foundation for true collaboration.

daring
Thrilled by the adventure of exploration as much as by the excitement of discovery.

caring
Invested in the well-being of all our stakeholders, communities and the environment.
Meet our ANZ Leadership Team
Our experienced Leadership team work collaboratively to lead the ANZ business, and all share our values - passion, openness, trust, daring and caring.